Your Burlington Dentist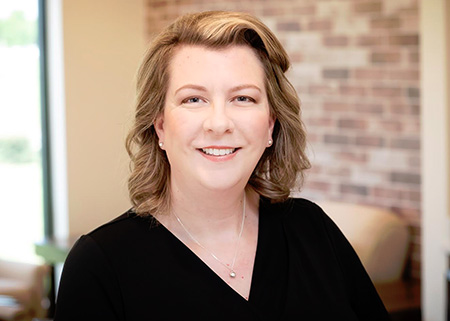 Dr. Dornblazer grew up in Charlotte, NC. She received her undergraduate education at UNC-Greensboro and completed her dental school training at The University of Kentucky. She went on to complete her residency at the VA Medical Center in Fayetteville, NC. This residency program was awarded the first perfect score by the American Dental Association accreditation committee the year of her residency. Dr. Dornblazer has undergone extensive training in dental sleep medicine through the American Academy of Dental Sleep Medicine. She is a diplomate in the AADSM.
She has three rescue dogs Riley, Hannah and Reggie. She is an avid gardener with an extensive collection of plants including many rare and unusual varieties. Her favorite plant is lily of the valley.